Message from the President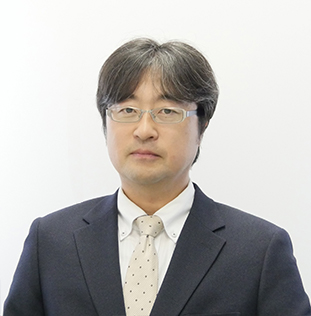 Pledged to fostering people who will contribute to our nation and the world

The main business of Kirihara Shoten is publishing.
Thanks to the numerous teachers and learners who have contributed to and benefited from our textbooks and reference materials, Kirihara Shoten was able to celebrate its 50th anniversary in 2017.
Feedback from those who have actually used our products is our most precious treasure, and it has always been the bedrock of our growth. We will continue to listen to our customers' feedback and make every effort to reflect the needs of our teachers and learners.
Take joy in what you learn.
This was the slogan of our 50th anniversary as a publishing company, and we will move forward with a renewed pledged to produce products with that spirit.
Once we have felt the joy of learning, we remember that joy, and the courage to go forward is born. This slogan expresses our company's desire to provide learners with materials that bring forth that feeling of joy through the daily process of learning.
In the last 50 years, the social structure of Japan and the world has changed dramatically. And now that the Internet and SNS have become a regular part of our daily lives, we have experienced an amazing diversification of portable devices and communication and information acquisition methods that have brought the world to our fingertips. In addition, the distribution of goods and the way services are provided are changing, and as IT technology continues to evolve, more and more new businesses are being created. It is no easy thing to imagine what will happen in the next 50 years.
The educational world is also responding to the demands of the changing times. In order to prosper into the future, we cannot simply rely on the knowledge and solutions we have been using up till now. What is needed today is an educational approach that allows individuals to acquire skills to solve problems by themselves and gain the ability to deal with different sets of values. In order for that to occur, the textbooks and educational materials to come will need to be quite different from those that now exist.
We at Kirihara Shoten will offer high quality "input" through our goods and services that will make it possible for learners to produce superior "output"
No matter how convenient this world becomes, nothing will change the fact that study with high quality content is the most effective way to learn. We will continue to provide high quality textbooks, educational materials, and educational contents that accord with the times and respond to the needs of learners and teachers nurturing those who will become active players both domestically and overseas.
Kirihara Shoten's aim in publishing has always been to be the first place that teachers and learners turn to for their textbooks and learning materials. We will continue to listen to your voices and respond to your needs.
"I want to make epoch-making materials for students who don't understand English so that they will be able to understand it." With these words, our founder started the company, and that spirit continues to go into everything we do at Kirihara Shoten. We pledge to continue to earn your trust through integrity—in education, customer relations, and in creating the great content you've come to expect—as your partner in helping you take joy in what you learn.
Kirihara Shoten K.K.
President
Masaya Monma